VW Golf Tyre in IG10
[caption id="attachment_891" align="alignright" width="320"]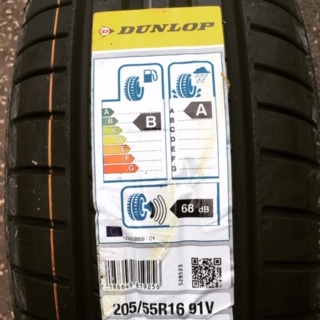 Dunlop BluResponse tyre (205/55/16).[/caption]
VW Golf Tyre
VW Golf Tyre 205/55/16 Dunlop BluResponse
My name is Rashid and my company is East London Tyres. We supply and fit new tyres direct to our customers! 
I received a call from a customer in Loughton, she had hit a kerb and wanted the tyre replaced at their home.
They gave me the details of the tyre size which was 205/55/16 and also the brand which was a Dunlop. Our customer specifically asked for the same brand of tyre as the car was quite new, they also wanted the tyre fitted ASAP.
The only time we would not be able to get specific brands of tyres on the same day would be because they are not in stock, on this occasion as the tyre was available from our suppliers we assured our customer that we would have the tyre and come to fit it on the same day.
Mobile Tyre Fitting IG10
We arrived at our customers address at the appointed time, our customer handed us the keys and basically let us get on with it.
The first thing we had to do was to locate the locking wheel nut key which was in the boot, once we had that it was a case of loosening the wheel nuts and the lifting the car.
Old tyre was removed, new valve fitted and then the new tyre was mounted to the rim, next was to inflate to the correct pressure and balance the wheel.
Final steps involve tightening the wheel nuts to the correct settings, replacing the locking wheel nut key back in the boot, checking all the other tyres and pressures and making sure that no tyre warning light is.
For tyre fitting at your location, Home, Work or the roadside! call East London Tyres for a no obligation quote on Mob: 07966558652 or Tel: 020 3488 5764.