Skoda Fabia Tyre Fitted in Camden NW1
Mobile Tyre Fitting Camden
Skoda Fabia
tyre My name is Rashid and my company is `
East London Tyres
, we are a
Mobile Tyre Service
covering the
NW1
postcode area, our aim is to respond to our customers requirements in a timely and professional manner. Most days we are responding to our customers tyre issues, flat tyres that need replacing due to a puncture or tyres that are damaged or low on tread. You can rest assure that we will give you a competitive quote and try and deal with any issues on the same day. When you contact us you won't be talking to someone in a call centre who will ask you a hundred questions, the only questions we will ask will be :
The Tyre size, i.e 205/55/16
Location i.e, at your home, work, car park etc..
Locking wheel nut key (If one is fitted)
Any damage to the rim (In case you`ve hit the kerb or a pothole)
[caption id="attachment_1196" align="alignright" width="280"]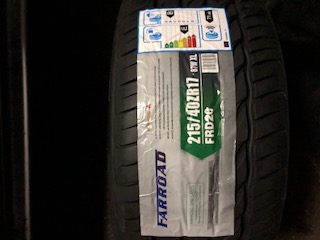 215/40/17 Tyre[/caption] We received a call from a customer in Camden NW1, their Skoda Fabia had a flat tyre and they weren't sure what the issue was, they weren't with the car so couldn`t give me the tyre size. I told them that i could only come out with the correct tyre on the van in case the tyre was damaged and needed replacing. They called me back with the tyre size which was
215/40/17
, we had the tyre available and i booked the job in for later that day. When i arrived it was quite dark, i got my flashlight to take a closer look at the flat tyre, right away i could see sidewall damage as the tyre had been run on. I informed the customer that i would fit a new tyre. When i removed the old one i could see a screw embedded in the middle part of the tread, our customer had continued driving with a puncture and damaged the tyre in the process. We were able to fit a new tyre on the same day at a time of their choosing.
For all your tyre enquiries please call us on : 07966558652 `We keep your wheels turning`.
[caption id="attachment_1197" align="alignleft" width="208"]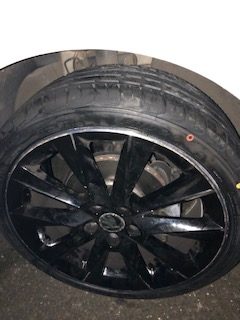 215/40/17 tyre fitted to Skoda Fabia in NW1.[/caption]