Mobile Tyre Fitting Redbridge
Mobile Tyre Fitting in Redbridge
Hi, My name is Rashid and my company is East London Tyres, we`re your local mobile tyre service.
We cover North East London and The Borough Of Redbridge, including, Ilford, Clayhall, Barkingside, Hainault, Wanstead and Snaresbrook.
At East London Tyres we will do our best to assist you in resolving any tyre related issues.
There are many benefits in our service that are particularly helpful for our busy customers, i.e..,
we have flexible timings, including early mornings, weekends and evenings.
We operate 7 days a week!
Home, Work or Roadside, you can rely on us to get you back on the road!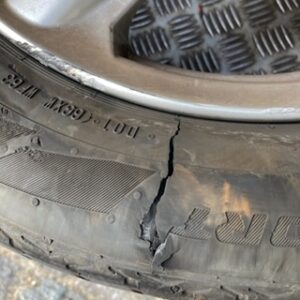 Honda Civic Tyre in E11
We carry the most common tyre sizes on our van, these are fitted to the most popular vehicles on our roads.
We carry the most common tyre sizes in the UK, i.e, 205//55/16, 195/65/15, 225/45/17, 195/55/16/ 185/55/15 etc..
The benefits of carrying a large selection of tyres means quicker response times when a call out arrives.
A customer called after hitting the kerb in their Honda Civic and damaged the rear off side tyre.
When motorists are stranded with a flat tyre, there main priority is to get back on the road ASAP!
On this occasion i had just completed a job and was 10 minutes away from the customer in E11.
They needed a 205/55/16 which we had on the van.
I arrived on site and promptly removed the damaged tyre and fitted the new one.
Customers are always grateful when you turn up when you say you will and don`t fob them off with false timelines
which you can`t meet.
Honesty is the best policy!
For a fast and professional mobile tyre service in E11 and surrounding areas of Redbridge, please call us so we can assist you with your tyre issues!
Mob: 07966558652
Tel: 020 3488 5764