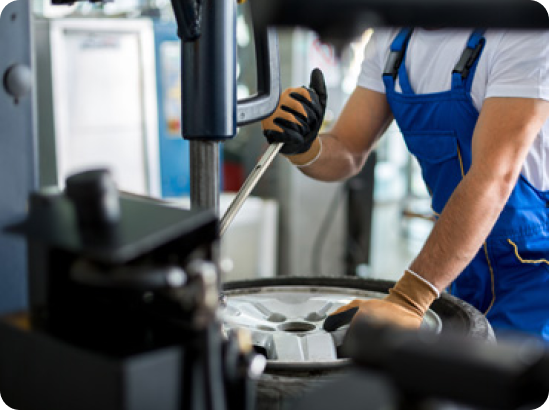 Mercedes Sprinter Van Tyre
Mercedes Sprinter Van Tyre
Mercedes Sprinter Van Tyre 235/65/16C
My name is `Rashid` and my company is `East London Tyres`. We are a mobile tyre service with coverage in East London including E11.
Flat tyre!! and not sure what to do?. Don't worry, we know what to do!! New tyres or repairs, you can rely on us to get your vehicle mobile again!  Tyres for campervans, caravans, cars or vans, we are at your service! in E11
Mobile Tyre Fitting Service in E11
One of our business customers had an issue with a tyre on their Sprinter van, the tyre kept losing pressure and they had assumed that it was a slow puncture.
As this was a customer that i was quiet familiar with i knew the tyre details for their vehicle. The common size for Sprinters is 235/65/16C.
Whenever we get called out for punctures we always make sure to bring a tyre as back up in case the tyre needs to be replaced.
Same Day Tyre Service
Busy customers need to have their vehicles running not sitting idly with tyre problems. We are provide a same day mobile tyre service.
We arrived on site within a couple of hours of contact, as this is a regular customer of ours we only need to inform that we`re on site and afterwards they just let us get on with the job in hand.
Once the wheel was off the van we checked the tyre to see if their were any issues.
The tyre is the most obvious place to start but its not always the cause, other potential causes of leaks include, damaged valve, cracked rim or rusty/corroded wheel.
The actual cause was an embedded screw which had pierced the tyre near to to the shoulder and so  a repair wasn`t possible.
A new 235/65/16C tyre was fitted.
For a fast and friendly local mobile tyre service contact us for assistance, Mob : 07966558652, Tel: 020 3488 5764