Kia Sportage Tyres Fitted in Woodford IG8
Kia Sportage Tyres
My name is `Rashid` and my company is `East London Tyres` We are a mobile tyre service.
We are based in East London and cover Woodford and surrounding areas.
Most often we are called out to replace a flat tyre or tyres on the side of the road.
We always try to be prompt and professional in our response...our aim to get your vehicle mobile! 
The customer had been driving in their Kia Sportage SUV when the tyre pressure light came on, they were a few miles from their destination so continued driving. Once they were stationery they inspected the tyre and there was a large metal object embedded in the tyre. As they had a long journey ahead they needed to get it sorted. At first they were apprehensive about getting a tyre as many garages were closed (This was a Sunday during the early days of the lockdown). Once they had made contact with us and gave us the relevant information, we told them that we would be on site in less then 40 minutes with a new tyre. The tyres for their vehicle were of the size 245/45/19.
Mobile Tyre Fitting Woodford
Customers location was at their friends address in Woodford. They had an hours journey ahead of them as they lived in Cambridge. As the address was not to far from our base in East London we were on site fairly quick. The customer was waiting for us by their Kia with the locking wheel nut key in hand. We removed the old tyre and could see some sharp metal object which had pierced the tyre. Kia Sportage tyres fitted and balanced and wheel nuts torqued to the correct tolerance, Tyre pressures checked and adjusted accordingly.
If you don`t want to waste time at a garage and would much rather prefer a mobile service then contact us on, Mob: 07966558652, Tel: 020 3488 5764.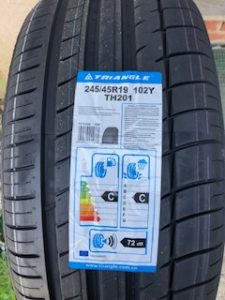 [caption id="attachment_1366" align="alignleft" width="225"]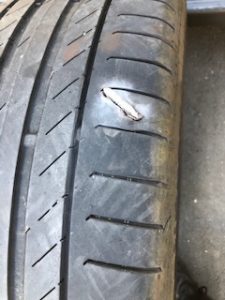 Damaged tyre replaced with a new one for Kia Sportage in IG8.[/caption] Mobile Tyre Fitting in IG8. Call us for any tyre enquiries in Woodford and surrounding areas..07966558652