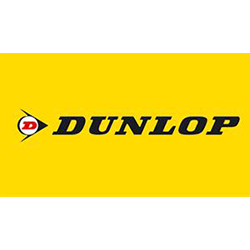 Dunlop Tyres for Fiat 500 in RM11
Dunlop Tyres
BluResponse
from Dunlop Tyres  is a high performance summer tyre which has been designed for passenger cars, amongst its many strong points are:
Excellent performance in the wet
Economy
Low Noise
Excellent grip in the dry
My customers
Fiat 500
had Dunlop tyres factory fitted and as the tyres were nearing the end of their life she wanted to replace them with the same brand. I agreed a time and date for fitting and once i had received the tyres i went to my customers home address to carry out the work.
New tyres for Fiat 500
On arrival i took the keys for the car and located the locking wheel nut key which was situated in the boot, i always loosen the locking wheel nut by hand using a breaker bar, this is to prevent any damage to the key or wheel nut. Once i had removed the wheels, i took off the old tyres and replaced the old valves with new one`s. After mounting the new tyres i put the wheel on the balancer to correctly balance the wheel. When the wheels are fitted back onto the car, i ensure the wheel nuts and tightened using a torque wrench. I fitted a new set of tyres, took away the old tyres for safe disposal, and all while my customer was able to carry on with the rest of her day. Many of our customers have lease or rented vehicles so ask us to provide the same brand of tyre which is currently fitted to their vehicle, these are usually premium brands such as Continental or Pirelli, with enough notice we can usually source the most popular premium tyres on the same day or the next day. For the convenience of
mobile tyre fitting
at your home please call Rashid on : 07966558652.