Citroen Relay Tyres Fitted in E10
Mobile Tyre Fitting in E10
Van Tyres needed for Customers Citroen Relay.
My name is `Rashid` and my company is `
East London Tyres`
We are a mobile tyre service, we cover E10 and surrounding areas. Our service is available to business and to the general public who need new tyres fitted at their location or punctures repaired. We offer our customers a fast and friendly same day tyre service.
Busy business customers need to keep their vans on the road, the last thing they want to see is flat tyres, that doesn't help their productivity, so when a business customer calls and they need a fast service then we`ll do our best to assist as promptly as possible. We received a call from a business customer in an industrial park in E10, they had 2 flat tyres on one of their vans and asked if it was possible to have them replaced ASAP. The tyres that were fitted to the van were 215/7015C. We let the customer know that the tyres were available and we gave them our ETA. When we arrived on site we checked the front tyres, one was flat and the other was low on tread. Our customer left us to carry on with our work. We jacked up both front wheels and took them back to the van, once the old ones were off the rim we changed the valves, the new tyres were mounted back onto the rims and adjusted to the correct pressures. Back to the van for fitting and to torque up the wheel nuts. All other tyres pressures checked and adjusted accordingly..job complete. If you would like a local tyre fitting service to look after your fleets tyre issues then please give us a call : 07966558652.
`We Keep Your Wheels Turning`  
[caption id="attachment_1207" align="alignleft" width="215"]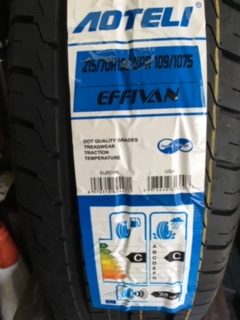 215/70/15C Tyres[/caption] [caption id="attachment_1208" align="alignleft" width="280"]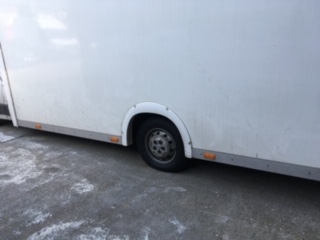 Citroen relay converted van with 2 new tyres fitted.[/caption]