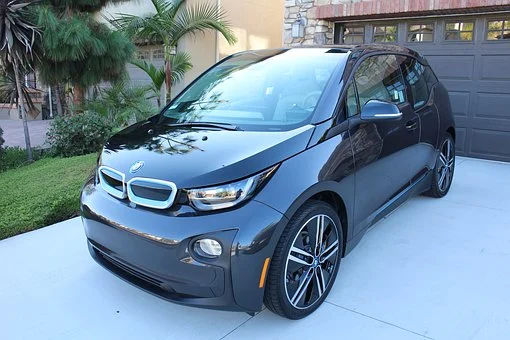 Bridgestone Ecopia Tyre, Fitted in SW19
Bridgestone Ecopia Tyre
Bridgestone Ecopia Tyre fitted by
East London Tyres
. Certain cars should come with a warning to the customers that in the event that you need a tyre fitted on the same day then you may struggle to source a tyre, the reason being that cars such as the
BMW i3
are fitted with tyres that are specific to that particular vehicle and so may not be readily available at many garages and tyre retailers for a same day fitting and may have to be ordered specifically. On this occasion i was called by a customer in Wimbledon SW19 as they needed a tyre for their BMW i3. The tyre size was 175/60/19. Now they called on a Saturday and i informed the customer that i would not be able to source a tyre until the following week and that they should check with garages closer to their location, we are based in East London and we mainly cover a geographic area in North, East, SE London and West Essex, coming out to Wimbledon would be quite a trek, but still i said to the gentleman that if all fails then get back to me and i`ll make more enquiries to source a tyre on the day. Low and behold the gentleman rang me back and he no one could get the tyre until the following week and he needed his car to be mobile again urgently, the fact the car does not have a spare meant the only solution was to get a tyre. After many enquiries i managed to source a tyre, i called the gentleman and gave him the good news and a estimate on what time i would be at his location.
BMW i3 Tyre 175/60/19
I would have to make a journey from East London to North West London to source the tyre and then onto South West London for the job. Once i had the tyre i called the customer and gave him an ETA. Once i had arrived the customer came and thanked me for saving his day. I took the locking wheel nut key and removed the wheel, the tyre on many of these cars are a 175/60/19 size and are made by Bridgestone. After removing the damaged tyre i fitted the new one, once mounted and inflated to the correct pressure i checked the balance. I fitted the wheel back onto the car and tightened the wheel nuts to the correct torque setting, i checked all the other tyres pressures and handed the locking wheel nut key back to the customer. All done! Now a long journey back to East London. When looking for specific tyres, especially for a same day fitting please call Rashid at East London tyres, we can't promise we can always get what our customers want, but we will try our best to help..call us on 07966558652 or email us at info@eastlondontyres.co.uk.