4X4 Tyres fitted in E2
4x4 Tyres
All terrain 4x4 tyres requested by customer in Bethnal Green in East London. Their vehicle is an
Mistubishi Delica
which was never officially sold by Mitsubishi in the UK. Most examples would be a personal import from Japan or another country. Occasionally we get asked for tyres that are not generally available at garages or the wider market, and so have to be especially ordered. Customers requirements for their Mitsubishi Delica were as follows:
Need to be All Terrain Tyres
5 required (including the spare)
Tyre size is 235/75/15
Customer has financial constraints, so budget brand would suffice
After checking with suppliers and scouring the wider market the best option that i presented to the customer were the
Hifly
brand of tyres.
Hifly
is not a name that springs to mind when you think of tyres or even 4x4 tyres, but those in the trade stand by the brand, especially for commercial and off road use. I left the quote with the customer who said he would contact me to confirm. A couple of days later i heard back from the customer who gave the go ahead to order tyres. I arranged fitting day and time once tyres were in my possession.
Mobile Tyre Fitting Bethnal Green
"Our mobile tyre fitting service covers Bethnal Green as well as all of East London".
I loaded my van with the tyres and headed to Bethnal Green. The first thing i did was to remove the spare from under the vehicle and fit the new tyre to it. Tyres were all fitted and balanced. All work completed and old casings loaded onto the van for later disposal. Customer came and inspected the completed job and thanked me for my time. Every day is different and every job is different, but its great when a customer is happy with the finished work.
If you`re in the market for new tyres for your 4x4 vehicle, please contact us for a no obligation quote. Mob:07966558652 Tel:020 3488 5764.
[caption id="attachment_1388" align="alignleft" width="300"]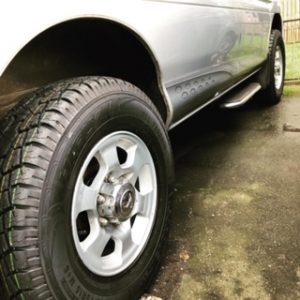 Hifly 4x4 Tyres fitted to Mitsubishi Delica in E2[/caption] [caption id="attachment_1387" align="alignleft" width="300"]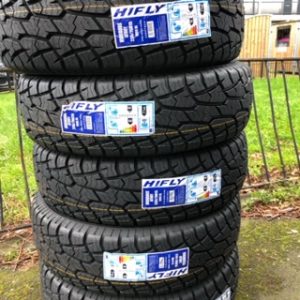 HiFly all terrain tyres fitted to Mitsubishi Delica in E2[/caption]